Isolated and free among the immensity of the sea and the sky… It's your first impressions of Villa Del Sol. Modern architecture in harmony with the poetic nature has made Villa Del Sol unique among other resorts of Phan Thiet.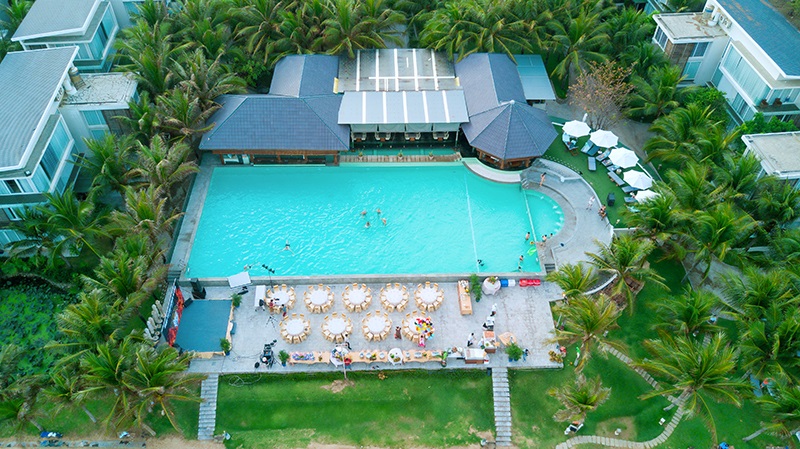 Stay quiet to wallow yourself in the nature's beauty here. The architecture of Villa Del Sol brings beautiful nature close to you.
The birds sing joyful songs to say hello to the new day. Winds from the sea stirred the sparkling sunset lights…The waves sing melodiously at midnight…It's enough for you to find again yourself after busy working days of daily life.
With 10 villas (72 rooms) that are beautifully designed, Villa Del Sol brings you agreeable and warm moments. The resort which is equipped with high-class and luxurious furnitures that meet 4-star standard is ready to serve you in all conditions.
When you come to Villa Del Sol, you only wish the time would stop and pray that those happy and excellent moments would stay forever.